I get wet for Doug Jones.......
As another Lame Cherry exclusive in matter anti matter.
Fox News has joined the Fake News
, but it is more appropriate with Matt Drudge pumping this fake news to define it as FAG News, as that is what is arrayed against Roy Moore.
The worst of this is Dana Blanton of Fag News, as her skilled Mockingbird twisting of statistics sounded like vintage Red Square Kremlin where the communists invented everything from the telephone to walking on the moon.
Blanton has had Doug Jones winning the entire election and that loster GOPliter in Virginia in a "tight" race which he was blown out of the race.
If one examines the Fag News story by Dana Blanton, she basically is saying that Hillary Clinton beat Donald Trump, because Hamrod was getting more votes in democratic samples which included only democrats.
Examine this in Alabama is Red State or Reagan Blue State, meaning there are more Republicans, but Fox only sample democrats who are voting for Jones being more enthused. If you have looked at Jones events, they are worse than Hillary Clintons events in 2016, and we all know that Hamrod was beaten and that is the same case with Doug Jones.
I can tell you again this is about the GOPliters trying to shave enough votes off of Roy Moore to steal this election. They desperately want Roy Moore to at least barely win this, because if Republican Christians whip Jones by 10 points that will energize the base and more to the point primary all these frauds in Congress and begin recalls against Mitch McConnell.
So what Dana Blanton is engaged in, is the same propaganda of the skirts at the Washington Post. This is illegal election tampering AGAIN, and as Donald Trump has not done a thing about it in prosecuting the culprits last time, they are back at it again criminally planting stories and running fake polls.
Look at the snarling photo of Roy Moore. They have left not one tampering alone. Fox for this should have it's license suspended by the FCC and there should be employees going to prison.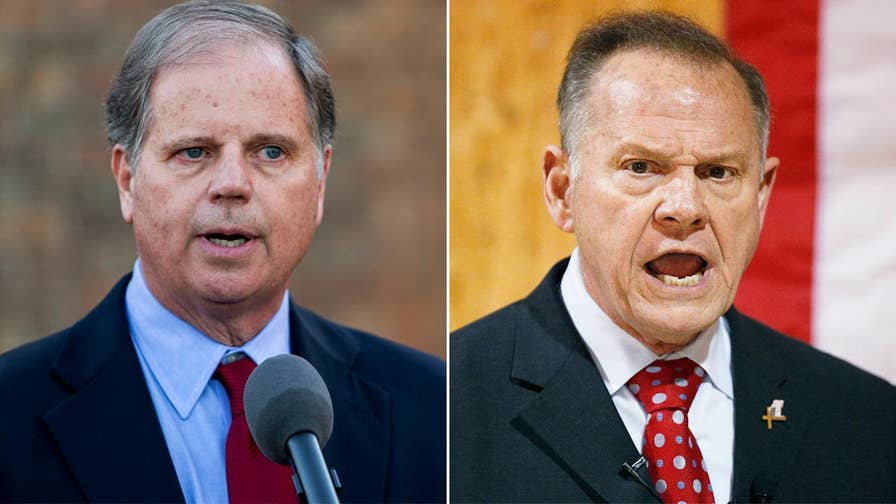 Look at these idiot numbers with 27 percent missing, but Fox touts this as people believe the smears against Roy Moore. Everything Fox published is bogus.
Remember in reading this that a huge majority of Republicans DO NOT BELIEVE THE SMEARS in a Republican dominated state, so the Fox poll of democrat majority is skewed.
By a 6-point margin, Alabama voters believe the allegations against Moore are true (39-33 percent). They were more evenly divided last month, believing the accusations by just 1 point (38-37 percent). About one quarter, 27 percent, feel it is too soon to say or have no opinion.
This is the same skewed polling which Katie Walsh was promoting and had Sean Spicer looking for a job in liberal media as they both thought Donald Trump was going to lose, because that is what this fake polling told them.
This is the same telephone, land line and cell polling, which was so off with Mr. Trump. Remember the reality in what kind of moron picks up their phone to answer fake polling questions, but a democrat.
Based on Donald Trump winning, Roy Moore is winning, or Fag news would not be illegally tampering with this election.
Matt Drudge has been promoting these lies to destroy Christian Roy Moore. That is the reality in this, in this is about getting rid of Christians, just like Trump Trans got rid of Christians.
Do not forget the last real poll showed Roy Moore with an expanding lead at 8 points.
Nuff Said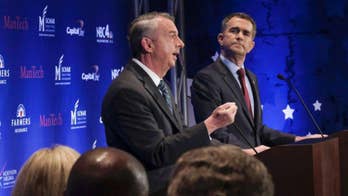 agtG